NYC: (Postponed) Breakfast with Yarden Gerbi
March 23, 2017 @ 8:15 AM

-

10:15 AM
Event Navigation
POSTPONED Yarden Gerbi, one of Israel's most decorated athletes, speaking to the Israeli American Council and friends at WeWork Bryant Park, on Thursday, March 23rd. POSTPONED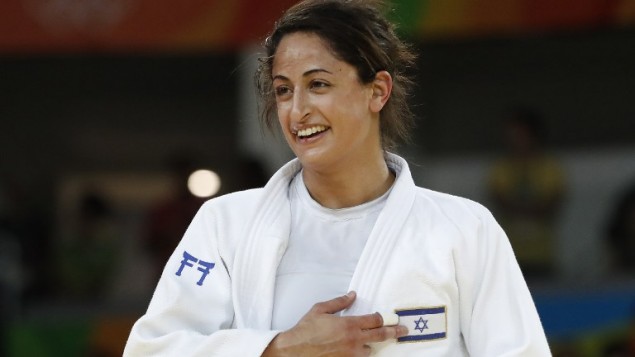 Yarden grew up in Netanya, where from a young age it was clear she was a Judo star in the making. She quickly moved up the ranks under the guidance of her personal coach, Shany Hershko, who today heads the Israeli Women Judo Team.
After winning the Israeli Judo Championship 8 times, Yarden expected to participate in the 2012 London Olympics, but she lost the ticket to another athlete, despite winning the Silver Medal in the European Championship that year. Such failure is devastating to most Olympic athletes, but Yarden took this failure as a chance to develop and evolve.
In 2013, she became a household name in Israel when she became the first ever Israeli Judo World Champion, and rose to stardom in the small country after she won a Bronze medal in the 2016 Rio Olympics, being the 2nd woman in the history of Israel to do so, the first one being Yael Arad in 1992.
These days, Yarden is beginning her preparation for the 2020 Tokyo Olympics, while involved in various social endeavors helping youth, especially young girls, pursue their dreams.
Yarden's journey is full of lessons about dealing with success and failure, living from fight to fight, while maintaining a winning attitude in a world where you can't always win, and never giving up. She is one of the most inspiring women leaders and fighters.
This Breakfast Event is Postponed!
Related Events